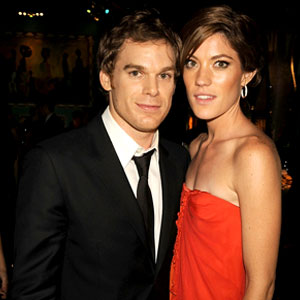 Michael C. Hall's marriage is six feet under.
"Having been separated for some time," the Dexter star and wife Jennifer Carpenter are divorcing after less than two years of marriage, according to a joint statement from the actors' reps to EW.com.
Seems like that could make for some uncomfortable moments around the craft services table, considering Carpenter plays Dexter Morgan's unwitting sister, Debra.


Read More at the Source


I'm so bummed out by this.